30 Days Recap : December 2012
It came to this moment, writing my last monthly recap to 2012. I think December by far is the best month of the year, with the events happened in it. I watched Life of Pi (2012) twice, because I really love the movie. I also happened to watch Habibie & Ainun (2012) twice, because I really don't mind. Also managed to see Drive (2011) second time, love the movie! Best movie of the month also happened to be the best movie of the year, currently. Reading the Golden Globes nominations, especially on Best Foreign Film, I was surprised that I've watched 3 of them already, when usually I haven't seen most of it. December is such a blessing.
Let's recap the movies I've watched but haven't reviewed. I'll put the ones recommended too.
Liberal Arts (2012)


Given that Liberal Arts was one of my most anticipated movies of the year, I was surprised on how I dislike the movie. I loved how it showed that music can change our mind atmosphere, I love Elizabeth Olsen, and Josh Radnor. But to combine all of them in one movie, in a story about a professor have a romance relationship with a student, it was not good. I've felt like it was lacked of depth, though the nuance was supported. I can relate on how in our college years, we have this mindset that we can achieve everything we want and the world is on our hands. Walking in our college campus reminded us that.  But I don't think Liberal Arts quite captured its essence to me. So I was disappointed on how it lead to. Was surprised to see Zac Efron as a wise but stoned college guy.
Movie Score : 3 Stars
5 cm (2012)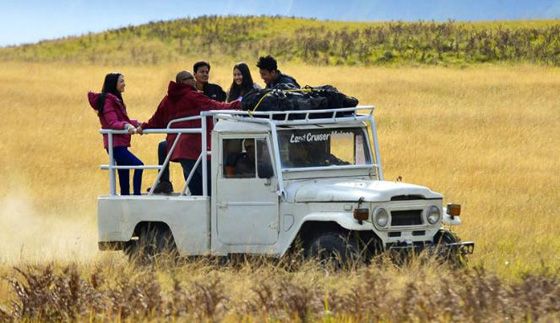 5 Cm was based on Indonesian best-selling novel with the same name. The theme was friendship and a little love spark in between. After spending every weekend together, they decided to stop their gatherings and chase their dreams instead. They pick a date to meet after their break, and they plan to climb a the highest mountain in Javanese land. To see the mountains and view was exquisite, and how they bonded after trying to climbed it was great. There was some funny parts and entertaining before the climax, but it felt split into several stories that it didn't felt as a whole. I honestly thought their trip to the mountain was the real essence of the movie, and the rest of 1 hour was not necessary or could be edited into only half an hour. Even so, it was one of the successful local movie this month.
Movie Score : 3 Stars
The Hobbit : Unexpected Journey (2012)

The Hobbit : Unexpected Journey might help cure my longing for Lord of The Rings, but it did not impressed me the way the trilogy did. Perhaps it's too early to got impressed, as this is also a first in The Hobbit trilogy. I did not read the book, so I don't care about the details but there was some entertaining parts. You can definitely expect gorgeous picture from this movie. I miss seeing Gandalf and the weird Gollum. Was a nice and decent movie, it's silliness reminded me of one successful blockbuster movie who used the same treatment, The Avengers.
Movie Score : 3,5 Stars
 Habibie & Ainun is a movie based on Indonesian best-selling novel, about a true love story of two very well-known people, Habibie (former president of Indonesia) and Ainun, his loving wife. I was nearly skipped this movie, because I doubted Bunga Citra Lestari (a pretty regular soap opera star) as Ainun. But I was wrong, she nailed it pretty well. It's an amazing love story, pretty moving and heartfelt. This is a legendary love story you look upon and should think love does exist. Reza Rahardian to me was the best performance in the movie. Unfortunately, they did not look aged when they should look aged. And, the obvious commercial built-ins really bothered me. I know sponsorship is important, but should they look too obvious like that?
Movie Score : 4 Stars | Recommended
The Perks of Being A Wallflower (2012)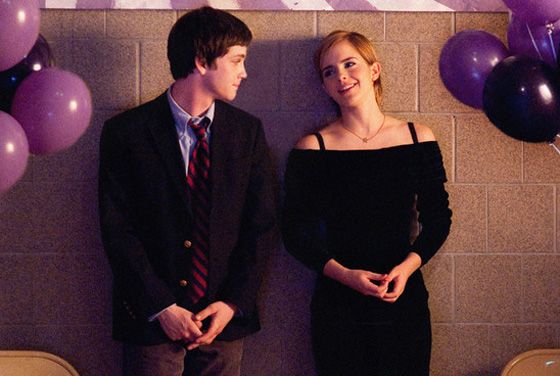 After reading the novel, The Perks of Being A Wallflower managed to live up to my expectation. I loved Ezra Miller's performance, Emma Watson was the second best. This is ultimately my best teen movie of the year. The quote blown me away, even when I read the book, "We accept the love we think we deserve." also, "We are infinite.". Paul Rudd was a nice addition to the movie, as Charlie's teacher.
Movie Score : 4 Stars | Recommended
 A movie with a sensitive topic, love between two people with different religion. As a religious country, Indonesia have mixed perception about marriage with different religion. Law can't process it, and most people (the conservatives) considered it is a bad thing. The struggling and conflicts was shown in Cinta Tapi Beda. I love how Diana reflected her anger and nerves on her modern dances. Sometimes it felt a bit soap opera-ish, because their relationship is forbidden by both families. Agni Pratishta was glowing as Diana. It felt a little raw in the end, particularly. Did Hanung Bramantyo made this in a rush?
Movie Score : 3,5 Stars
–
Pitch Perfect (2012)
Watching this, I realized how Glee has effected many young people in US. How the show was so in and made musical groups looked cool. Pitch Perfect was predictable, like many premises in teen competition stories (I remembered Bring It On). But overall, pretty entertaining. What concerns me was Anna Kendrick. I wished she would stop doing these teen rom coms or her previous movie, What To Expect When You're Expecting. I remembered her very well in Up in The Air, I wished she would do another serious role.
Movie Score : 3 Stars
Best film in December 2012
The Perks of Being A Wallflower
 ************
Quick Announcement
I've decided to officially changed my post frequency, since it's no longer fit to my daily schedules. I usually posted 3 times a week, every particular day and usually scheduled but now I've decided to post all in one. So everything I post will be the newest. No schedules post again, unless I managed to do it.
In total, I've watched 158 new films this year. A little more than last year 😉 I also am not ready to post my top movies in 2012. But if you're really curious, you can check my current rank top 2012 movies in my letterboxd : http://letterboxd.com/inspiredground/list/favorite-best-from-2012/ (13-20 rank was still pretty raw).
Hope at least you spend your New Years with the people you love. And as a note to end 2012, what I learn the most from the year : to not afraid of changes and always, always be true to yourself. The year has helped me to be more courageous. Anything is possible. To be frank, I will miss 2012 a lot.
What's the best movie you've seen this month? Or do you have plans on spending New Year's Eve?