We're back with the 4th edition of Inspired By & Links. For those of you aren't familiar with the feature, it's the place where we highlight all the things inspired by movies. Of course, it's something positive, something we made from scratch, something we create because the movie inspired us so much. In this edition, we'll feature things inspired by Life of Pi (2012) & The Graduate (1967).
Speaking of Life of Pi, a week ago when I was feeling unwell, the only thing that kept me in bed was reading Yann Martel's Life of Pi. Haven't finished it yet, but I learned more about Piscine, the lead character. This story managed to be my second best movie in 2012. As it turns out, this award winning movie happened to inspired many other people to create their artworks. Look :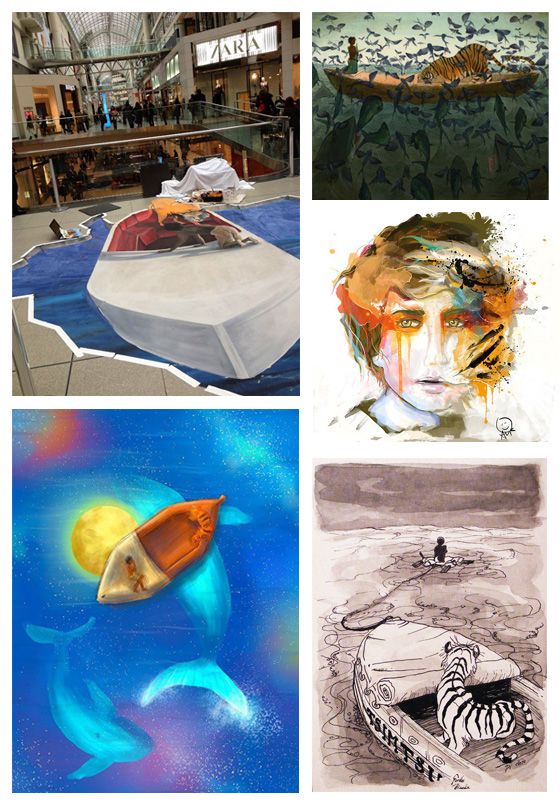 These are just few of my favorites. There are a lot of them posted in Life of Pi's facebook page. Man, some people are so talented. I guess one great story could just give you enough boost to create something so beautiful.
Not just that, apparently right when they first screened the movie in Paris, they held a 3D screening in swimming pool using boats and life jackets. I just discovered this, and can't help but feel amazed. What a great way to experience a movie.

The only thing missing in the boat is one angry tiger
Amazing idea, and curious to experience it as well. Readers, any thoughts about the art and screening?
*****
The Graduate gave some people something to remember, especially about older women seducing young man, and an innocent gal in between. 40 years has passed, but it still managed to create an impression. Take a look at Fashion Magazine's photoshoot inspired by the movie in their May 2012 edition. They used senior Canadian model Donna Demarco as Mrs.Robinson.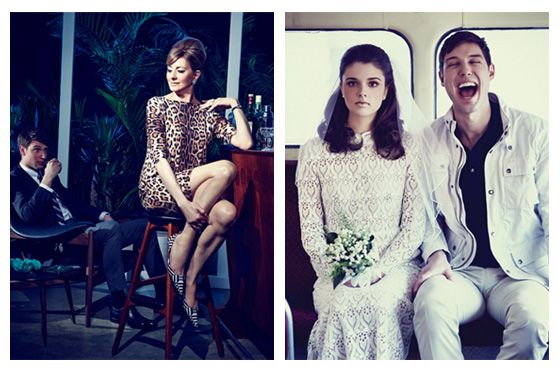 You can see more photographs in their site. What do you think? Quite good isn't it?
************
There you go. As usual, any thoughts are welcome!