Katy Perry : Part of Me (2012)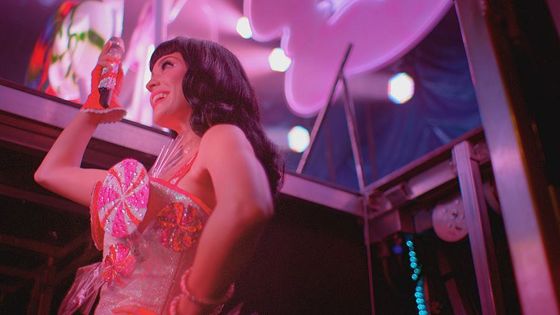 "I've lived such a great, fantastic life already, but there's still so much more."
Who doesn't know Katy Perry now? Her songs always on the top music charts and teens sing her song. But, when I heard that there's a new documentary movie about Katy Perry, I was one of the people who roll their eyes about it. There was a moment where I used Firework as my daily spirit booster, but I have my doubts because the girl have only 2 albums. Is it really necessary to make a biopic movie already? It was not my prior option to see it, but then some of die-hard movie fans shared their similar thoughts about it and they all said; it's inspiring. That's a magic word for me to go see a movie. And, so I did.

The movie starts with testimonials of some teenagers who said they were inspired by Katy Perry's songs, especially Firework. And, some interview of the closest management people like Katy Perry's manager and sister, assistant, make-up artist and designer. And, how the Part of Me tour started and the concept behind it. This movie tells how Katy and the management experience the one-year-tour.
The movie flashbacks to how Katy was raised in a tight Christian background, with both parents as priests. Even then she already wrote her own songs, also have a Christian album. But she still felt unsatisfied with her work. One day she decided to go to Los Angeles on her own, tasted the sweetness of freedom. There she met bestfriend Shannon Woodward, who also contributed her testimonial for the movie. The rest of the story wasn't go as smooth as you probably think. She still must went through a couple of ups and downs.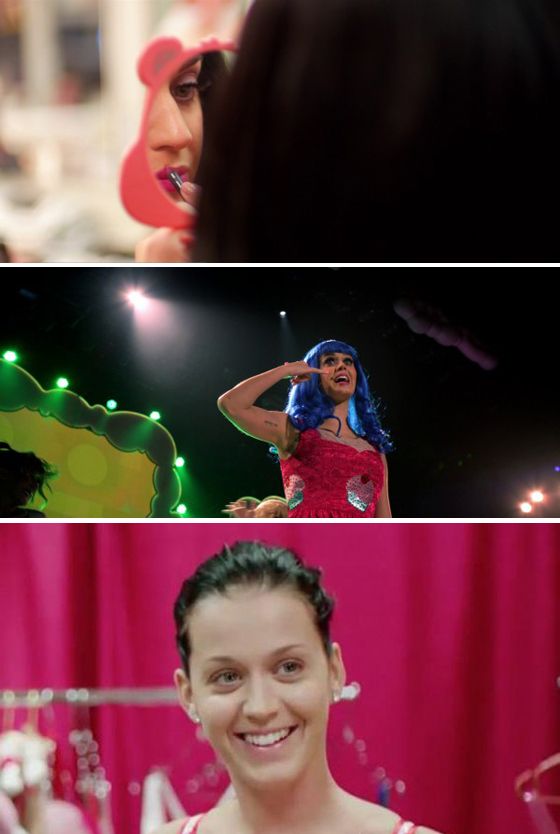 Though commercial success have to be one of the reason why MTV produced the biopic movie, one big factor of why Katy Perry : Part of Me was made was because she's now one of the biggest role model for teenagers. The theme of her songs mostly fit for their world, the upbeat, energetic and catchy tunes and the straight forward language. Was she just a girl who wanted to be popular and adored? Seems to me there's more from that. So she's unafraid to reach big goals, but her story isn't the one where a teen goes rebel, leaving her parents with anger and hate towards religion. She still believes them, with pointing out that God and human relationship is personal. There's also a hint of her relationship with Russel Brand, how they started and how Katy struggled to make it work.
Part of why this movie was enjoyable along with seeing how she is behind the stage and what she like younger, was because during her songs, there's a related story about her own life. It was almost like it was the soundtrack. I also enjoyed the editing and the slow motion effects to make some scenes more dramatic. The best moment to see her determination was when she was crying right before her opening act but still went for it.
I'm pretty sure this movie could or already touched and inspired many teenagers, and not only her fans. There's energy and focus that we can copy from her to reach our own dreams. Like what Rihanna said in it; "Part of why she's a success is because she's always very true to herself."
Movie Score :