Round Up : Europe on Screen 2013
Hello, readers. As you probably noticed, I was attending Europe on Screen 2013 last week. I had no idea what movies I should look at, and so I was depending on my instinct. They have 72 European films. I often hope I can split my body to watch them all, but in the end I can manage to see 9 films (which is far better than nothing at all!)
I got the chance to feel the crowd in this year's event. We movie lovers kind of hungry to see other movies besides Hollywood and box office movies. And Europe on Screen is one of our way to get our want. I got to see some of my friends, blogger and movie lovers who I often interact only via social media, which was nice.
I actually visited some other venues who are European culture institutions, like Erasmus Huis and Istituto Italiano De Cultura. I think my favorite is Erasmus Huis, because they have the most seat from all venues, decent viewing hall and I entered the area with security check (feels so official), perhaps because the building is next to Dutch Ambassador. They also have Dutch restaurant in it. During day off like weekend and last Thursday, the amount of visitors were booming. I think this year the festival was a major success if you seen it from their excitement. The festival also held open air screenings, which is a nice touch. Glad to be part of excitement
photo from Europe on Screen's facebook page
About the movies, I mostly entertained by them. If I have to pick top 3, it would be Parked (2010), Nicky's Family (2011) and Diana Vreeland (2011). I think this festival made me to start loving documentary films, they are great! I also reviewed Sister (2012), but here are the other movies I haven't share :
LOVE IS ALL (Alles is liefde) (2007)

Love Is All felt like Dutch version of Love Actually. Several people connected with their own stories and relationship problems. I love the story of Valentijn Prince and the department store sales, that scene where the girl wearing a gift costume being held by the prince is certainly iconic. But the most touching story was the story about a wife trying to be patient when heard her husband was fired, she kept quiet until seeing him in a bar with a lady. A pretty heartwarming romantic comedy though felt a tad generic, with Christmas atmosphere.
Movie Score : 3,5 Stars
CHICO AND RITA (2010)

Out of anything ever seen before, Chico & Rita is a 2D animated movie with a deep Jazz nuance. The background and items were 3D, but the moving ones mainly 2D. I loved the animation. The plot went back and forth because the on-and-off relationship between Chico and Rita. Rita as a character was a stand out, with her diva-attitude, even before she's famous.
Movie Score : 3 Stars
JACKIE (2012)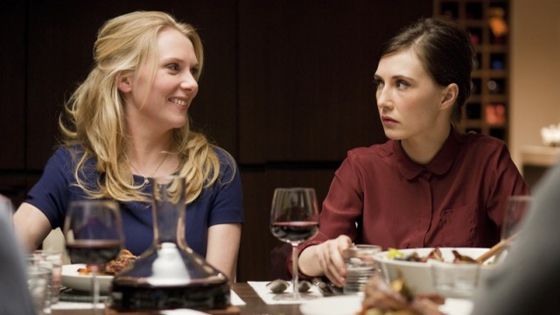 This one is about Dutch twins trying to help their long-lost hippie mother in America. They end up driving her caravan to a place where they could treat her. I find the most interesting aspect in the movie was the contrast between the ambitious-independent Sofie and soft-mellow Daan. Of course Holly Hunter as Jackie, the mother, have an eccentric personality. The movie justifies the mother and daughter relationship, with quite a twist in the end.
Movie Score : 3,5 Stars
COME AS YOU ARE (Hasta la Vista) (2011)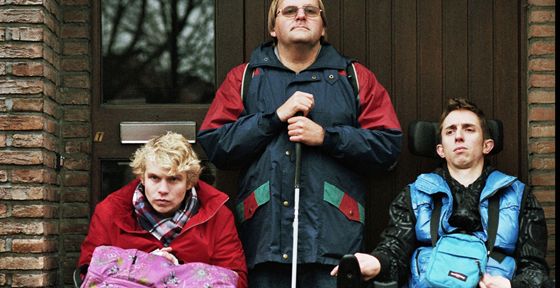 (Missed out the front scenes because I was late, sorry) Pretty entertaining and funny. Earlier this year I reviewed The Sessions (2012), also tells a story about the disabled and his curiosity to have sexual intercourse. Come As You Are is about three young man wanting to experience it with experienced prostitutes outside their city, they go without telling their parents. Thought the chemistry was great, also the lesson in it, but actually thinking to have other story in the end. It's a good friendship movie.
Movie Score : 3,5 Stars
INNI : SIGUR ROS (2011)

I went seeing the movie thinking that it's a documentary film, but it's a live motion picture. Very artsy and swept you like their songs, with black and white film. The festival also used one of Sigur Ros song to be the song opening in the festival trailer. The band's story only appeared 20 percent from the duration, and they were quite effective. But if you hated the songs, maybe you won't be easily swept with the songs and visuals. I find it very interesting.
Movie Score : 3,5 Stars
*************
There you go. Thoughts are most certainly welcome. Do you have seen or looking forward one of these films?