Weekend View : Twilight Saga : Breaking Dawn Part 2 (2012)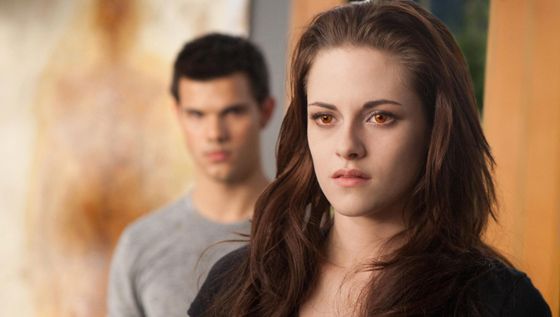 Is it my fault that my day-off happened to be in the same day where Twilight's last sequel premiered? No, I did not plan this at all. I simply want to watch a movie alone, just having a me-time. Instead, I joined with Twi-hard fans that was standing in line queue that day (and by the way crowded the online ticket website that made me had to bought the tickets old fashioned way). I have to admit that despite my dislike-ness to Twilight, it was one of the largest movie series in the decade and created quite large teen pop culture. Mind the K-Stew scandals months ago, people still want to see it.
If you're bored with Stewart's powerless and weak appearances from previous installments, then maybe you'll be surprised to see the vampire version of Bella. She looked more courageous and dangerously beautiful. Apparently, she was born to be a vampire, or happier as a vampire. I did liked her more for being in charge or have her own guts to actually do something for her life and her loved ones. Edward however, loves that she have more strength. There was actually a scene where they made love, that supposedly Edward showed more animalistic behavior, but I thought he lacked passion.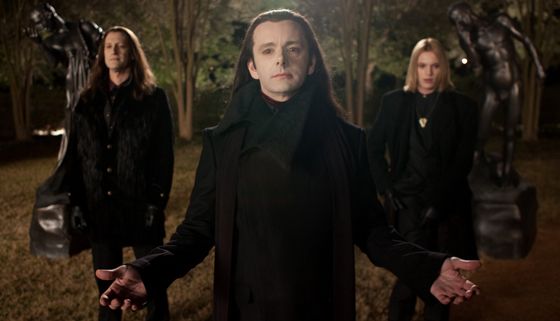 Renesmee the baby, was supposedly looked cute, and perhaps she was. Two girls sat beside me said something about how cute the baby was, but to my eyes the baby was definitely a CGI or 3D-made of a cute baby. Means, yes she was cute but computer generalized human always have a little freakiness on them. Not until the last scenes, the girl actually computer-retouched. Perhaps this is one of the reasons why this installment is the most expensive production of all the series. I can imagine how hard it was to pick a vampire/human baby and little girl, but it's way too freaky to see their CGI version.
However, this second part of Breaking Dawn was better than the first one. Aside from Bella's refreshing and braver look, many supporting actors were quite good. The greatest was Michael Sheen as Aro, the leader of Voltari. Second best was Dakota Fanning. Bella's father was the poorest character in the series, because after her daughter fell in love with a vampire, she didn't bother to call if she was okay after she survived her labor. Nor she didn't say what her current situation. The father and daughter relationship in this movie was always poor. I was secretly hoping that Bella's father will flip out or something.
The best scene from all movie was the big twist near the end of the movie, created such surprise that I did not expected. The rest was pretty much predictable. No matter how flaky or lame this movie, it has one of the best wedding scene (and wedding dress) in a movie.
So what's your take on this? Will skip this one? Or you'll say you watch this because your girlfriend/friend asked you too? Either way is fine ☺
Read my post about Breaking Dawn Part 2's soundtrack in this page.
Movie Score

: